There is nothing better than a fresh baked bagel.
Especially one with bits of jalapeno and crusty and bubbly cheddar baked on top. It may seem like a long drawn out task to make your own bagels at home, but you'll soon find out that it's quite simple and well worth your time.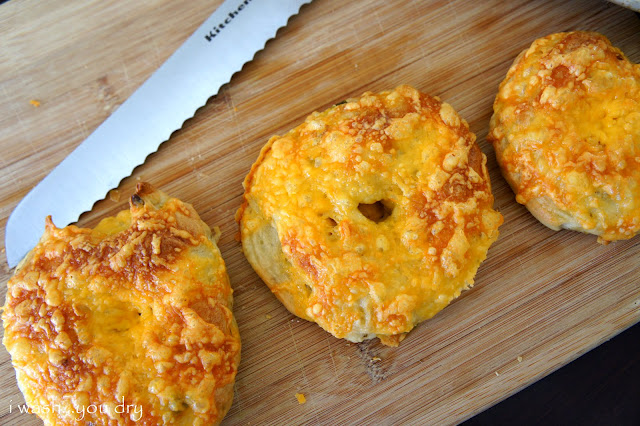 I am typically a savory over sweets kind of gal. If I had to choose between a bagel and a doughnut, I'd go with a bagel.
I have been hooked ever since.
One thing I am not hooked on is potty-training.
Not so much.
Now before you go and start judging me…
and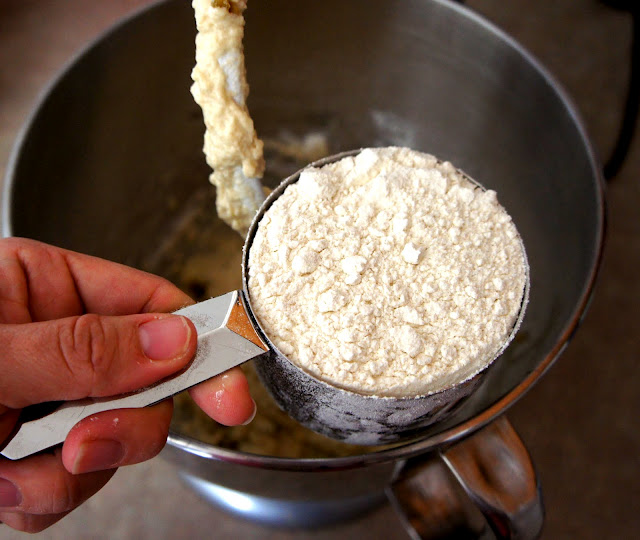 Was she reluctant to trade in her princess pull-ups for some princess panties?
In fact, she refused to wear anything for 2 days straight.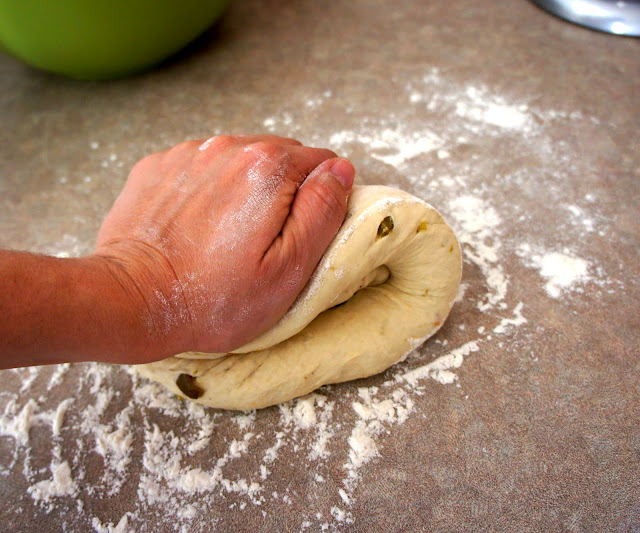 I'm pretty sure my neighbor-friend took me down a few notches on the parenting poll when she came over and saw my 2 year old wandering around bottomless.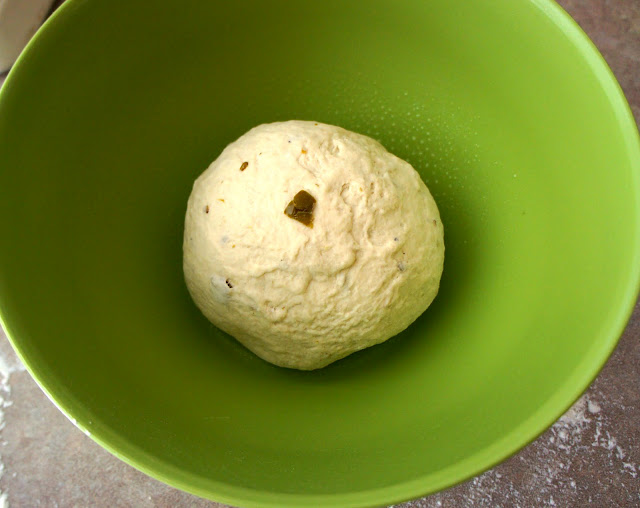 It wasn't till I brought home some Dora panties that she finally agreed to cover her sweet little behind.
Apparently princess is out, and Dora is in.
I would buy a Dora costume and prance around the house repeating myself three times if it got her to use the potty.
Luckily it never came to that.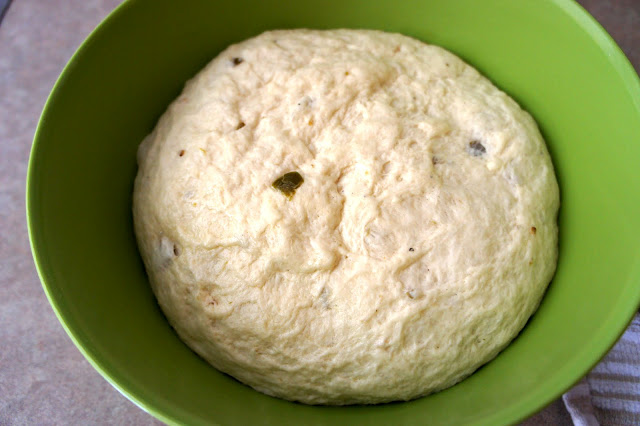 I've said it before, and I'll say it again… she is a smart girl.
She is not 15 years old, she is just 2!
But 'eh, I'll let her future husband deal with that.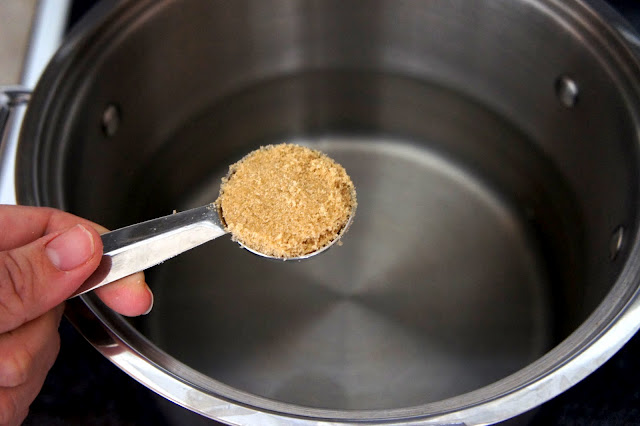 Eating fresh bagels also happens to make me one happy mama.
One key thing to making bagels is to boil the dough in a large pot of water with a tablespoon of brown sugar mixed in. This will help them rise and stay full.
Shred some cheddar cheese. I prefer sharp, but you can use whatever kind you like.
Sprinkle a small handfull onto each bagel and pop them into an oven.
The only thing that is a bummer about these bagels is the amount of time it takes to make them. It requires time to let the dough rise, not once, but three times. I tried a few batches by skipping one of the rise times and wasn't satisfied with the bagels as much as when I let them rise all three times. It's worth the extra effort it takes to make these. If you have time on a weekend you can make a large batch and then have them throughout the week.
Of course toasting a freshly made bagel is the only logical thing to do. You can go with butter, but I am more of a cream cheese kind of gal.
I have even used these bagels to make myself an egg and avocado sandwich, it was heavenly!
1 cup warm water
1 packet active dry yeast
1 1/2 tbsp sugar
3 cups flour
1 tsp salt
1 tsp garlic salt
1 1/2 cups shredded cheddar cheese
large stock pot of water
1 tbsp brown sugar
cooking spray
Combine warm water (about 110 degrees) with yeast and sugar in the bowl of your electric mixer, fitted with a dough hook. Let sit until foamy (about 10 minutes). Slowly add in the flour, jalapenos, salt and garlic salt. Mix with the dough hook until the dough comes together, and then let it continue to knead the dough for about 5 minutes. Add more flour if the dough is too sticky. It should be more elastic and bounce back when pushed.
Remove the dough from the bowl and place on a floured surface. Knead it a few more times with your hands and shape into a ball. Place the ball into a bowl coated with cooking spray, then coat the dough with cooking spray as well. Cover and let rise in a warm place for about 1 hour, or until the dough doubles in size.
After an hour punch down the dough and remove it from the bowl to a floured surface again. Separate the dough into 9 equal balls and place on a greased baking sheet. Making sure to leave space between each dough ball. Spray again with cooking spray, cover and let rise for 10-15 mintues.
During this time bring a large pot of water and 1 tbsp of brown sugar to a rapid boil.
After the second rise uncover the dough balls and poke a finger in the center of the dough and wiggle it around to form the classic bagel shape. Repeat with all the dough balls. Cover and let rise for another 10-15 mintues.
Pre heat the oven to 415 degrees.
Top each bagel with a small handful of cheese and place in the pre heated oven for 25-28 minutes or until the bagels are slightly browned and the cheese is crispy looking. Remove from the oven and let cook completely.
Store bagels in an air tight container in the refrigerator.
You May Also Like...: